Website Links
RESOURCES AND IDEAS FOR STUDENTS AND PARENTS
Here are some links to websites with learning resources students can access from home.
E-learning resources across the curriculum with Pield Heath House School access:
E-Bug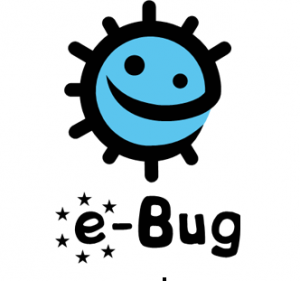 Discovery Education
On the Discovery education website log on to either Espresso or Coding. The platform titled, Espresso includes activities across the curriculum, while the Coding platforms includes computing activities centred on coding in various levels of difficulty.
Help Kidz Learn
HelpKidzLearn is a collection of software for young children and those with learning difficulties to play online. The software is split into five sections: Early years, Games and quizzes, Stories and Songs, Creative Play & Find out About.
Purple Mash
Purple Mash is creative online space from 2Simple. Purple Mash hosts an exciting mash-up of curriculum focused activities, creative tools, programs and games to support and inspire creative learning every day.
Online education resources:
Twinkl
Provides worksheet resources across the subject areas; please note that the resources may not be, developmentally, suitable for all students and that they are more suited for students on National curriculum levels or functioning at an age appropriate developmental level. If you, however, would like to explore the resource setting this up is really easy to do – go to www.twinkl.co.uk/offer and enter the code UKTWINKLHELPS
Twinkl offers ideas for Art activities but for further sensory activities please refer to the document titled Sensory activities, Sensory circuits and Home learning for students with ASD.
Oxford Owl
Oxford owl offers a free eBook library, containing over 100 free eBooks. The eBooks have been developed for children aged 3–11, to teach them to read using phonics. Parents should navigate through the Oxford Owl for Home icon and navigate to the free e-book library. Please register for full access to the website – it is free to do so.
Top Marks
TopMarks is an online resource that has many activities across the curriculum and is tablet friendly. We at however use this resource to develop Maths skills. Please go to the following website and click on any subject to begin an activity.
White Rose Maths
White Rose Maths is the Maths scheme of work which is widely used at Pield Heath House School. The 'White Rose Maths Team has prepared a series of five maths lessons for each year group from Year 1-8. Five more will be added, each week for the next few weeks. Every lesson comes with a short video showing you clearly and simply how to help your child to complete the activity successfully'. Please follow the pink icon, titled 'Home Learning' on the webpage.
BBC Bitesize
Use BBC Bitesize to help with home learning. Find free videos, step-by-step guides, activities and quizzes by level and subject across the curriculum. Bitesize however is only applicable to students learning at National curriculum levels, for example some students in 3C and all students in VBC E.
ICT Games
ICT games is a treasure chest of numeracy and literacy Flash games for learners functioning at early years level. Each one is linked to the National Curriculum. It is free to uses and is table and desktop friendly.