Team Enterprise
Team Enterprise lessons aims to develop a wide range of creative, technical and practical skills, which students could develop and use as
Students are taught the technical skills needed, to engage correctly and safely, using the equipment needed for the various projects. The die cutting machine and dies, hot glue gun and hand sewing techniques.
The students develop their numeracy and communication skills at internal and external sales events.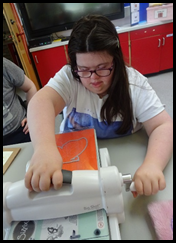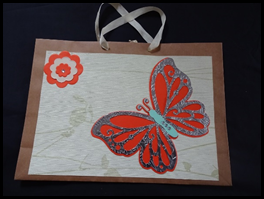 Using the die cutting machine to cut out the butterfly design. The completed bag was sold at the school fête.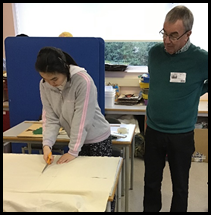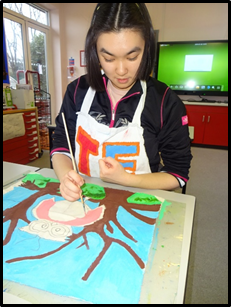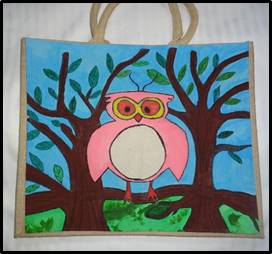 An owl design to paint the hessian shopping bag. The shopping bag was sold at an external sale.
The Team Enterprise students work towards NOCN accreditation
INTERNAL SALE EVENT FOR MOTHER'S DAY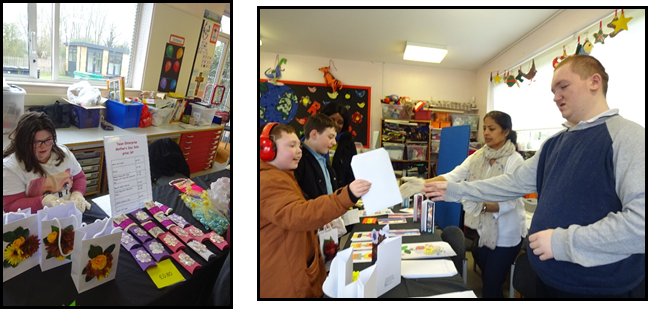 EXTERNAL SALE EVENT IN UXBRIDGE TOWN CENTRE.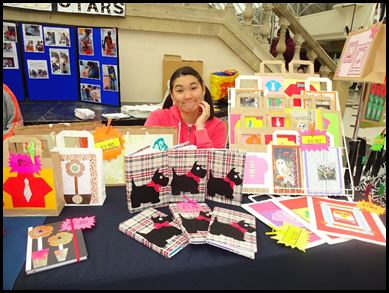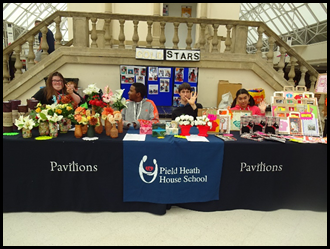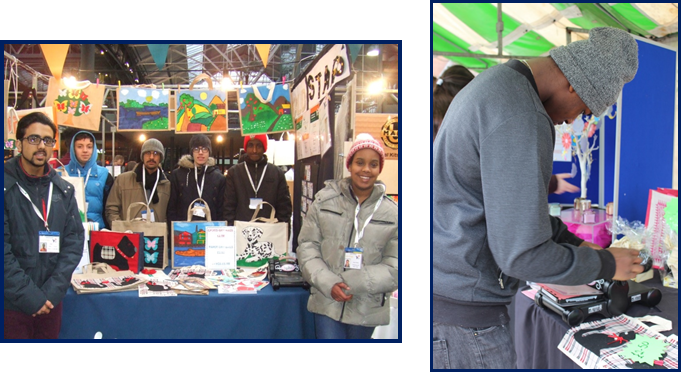 At the Spitalfields Trade Fair Setting up at the Stratford Upon Avon Trade Fair